During the holidays, despite having warmer weather than most of the country, Central Florida becomes a winter wonderland. On almost every main street in Orlando and Winter Park, you can see hints of Christmas. Here are a few of the must-see Christmas displays around town.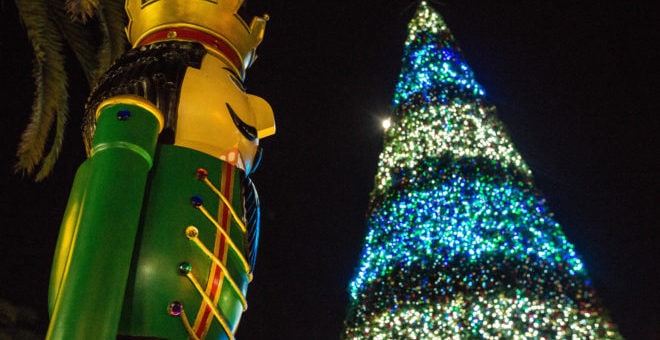 (Photo credit: City of Orlando)
Downtown Orlando Christmas Tree
The City of Orlando puts up a Christmas tree every year at Lake Eola. There is a huge tree-lighting celebration. Even Mayor Buddy Dyer comes out. The tree itself is a sight to see, and there is usually a series of lights put up throughout the park. If you happen to be downtown during the day, it is still worth stopping by the tree, but it is most impressive at night.
When looking at Light Up UCF's magical display from a far, it looks a little bit like a carnival with a giant Ferris wheel. While there are rides and ice skating, there is so much more. Light Up UCF has a Holiday Film Festival, a light display, even pictures with Santa Claus. UCF students and military members receive discounts, and there are several ticket options from individual rides to season passes.
Disney Springs is fun for all-year-round entertainment, but during the holiday season, it's a sight to see. Christmas trees and decorations can be found all around the marketplace, and this year, there is a Christmas Tree Trail. Some of the trees in the trail have standard décor, but several are themed after Disney movies and princesses. If you're a Disney fan, you will want to make the trip.
Santa's Winter Wonderland Village at Waterford Lakes
Waterford Lakes Town Center hosts an annual festival in celebration of the holiday season. You can see Santa's workshop, eat holiday foods, ride unique European amusement rides, and be dazzled by Christmas lights and holiday displays. This runs from December 7th through January 6th.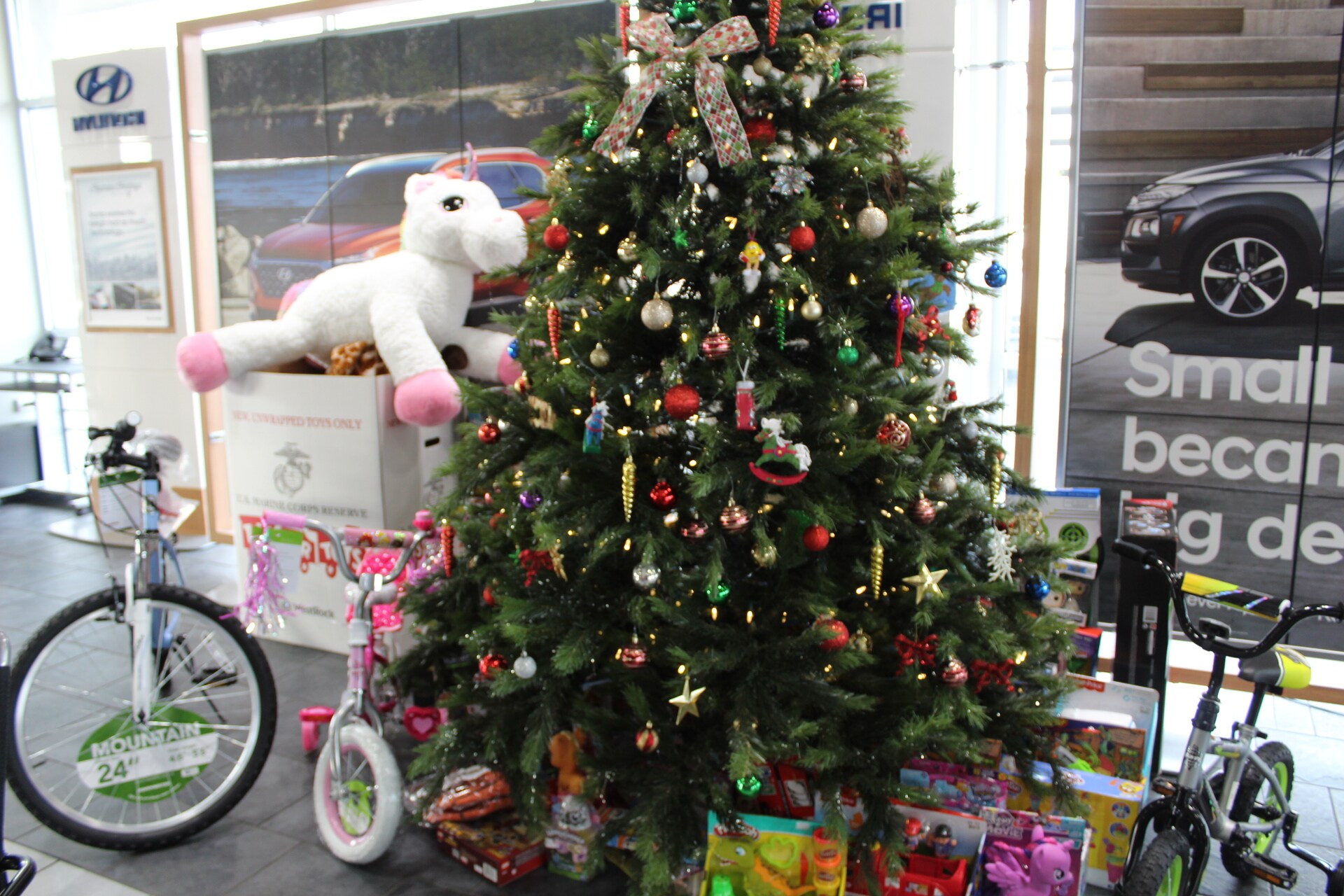 When you're on your way to look at the lights, you can stop by Holler Hyundai during the Hyundai Holidays sales event. We are an official Toys for Tots drop off location, and we will be collecting toys through Dec. 16 for those in need in our community.