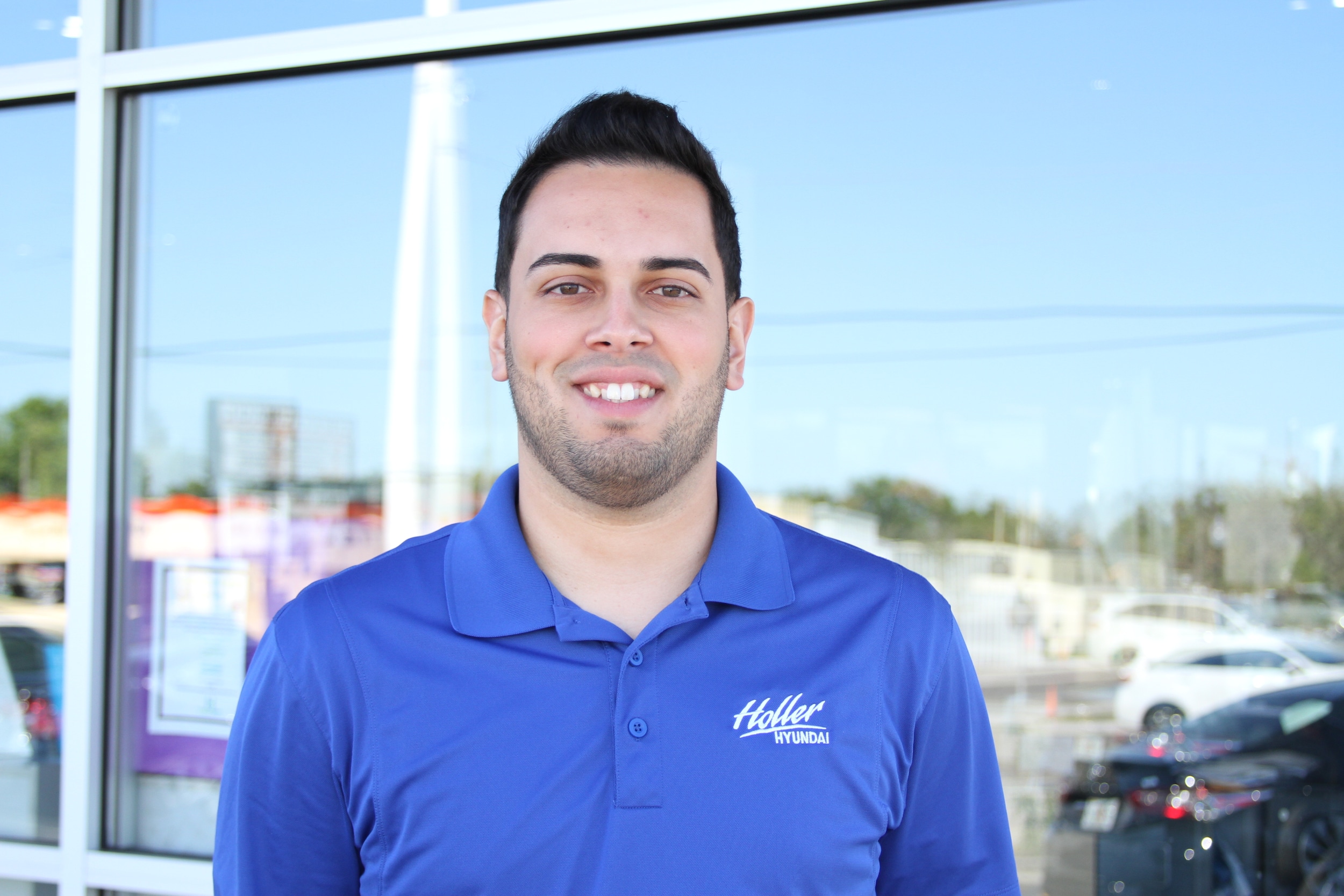 Geraldo Hernandez, originally from Puerto Rico, achieved his dream of moving to Florida one year and six months ago, when he started as a sales associate at Holler Hyundai.
When Geraldo finished saving up for a move from Connecticut, where he lived for 13 years, to Florida, the job search from a distance proved challenging. His wife's uncle, Jose Ramirez, who is now a sales manager at Holler Hyundai but worked as a sales associate at the time, recommended that Geraldo give car sales a try. After a phone interview, he got the job and was finally on his way to Florida.
"I'm not here by mistake," Geraldo said about moving to Florida, something he had wanted to do since he was a child.
Before working at Holler Hyundai, Geraldo worked 4 years in retail management in 3 years in personal banking. Helping people has always been a passion of his that has carried over to his current job. Where he once helped people with their finances, he now helps people get into their dream cars. It is not always easy, but in the end, he finds that helping people is its own reward.
"My favorite part is helping the customer find the right vehicle and hearing how happy they are with their new car when they come back for their first service visit," Geraldo said.
In his down time, Geraldo enjoys going to the beach and playing online video games. He watches basketball every day and knows a lot about mobile tech. He ends up helping customers with their phones just as much as he helps them figure out the tech in their new cars.
Geraldo says that, of all the things he has accomplished so far, he is the proudest of marrying his wife. She was the decision-maker when it came to getting their SUV, a 2018 Hyundai Tucson, with its sporty wheels and ample storage space. He is motivated to work hard so he can build a good future for himself and his wife, and this job has made it so they could have a nice life in the meantime.