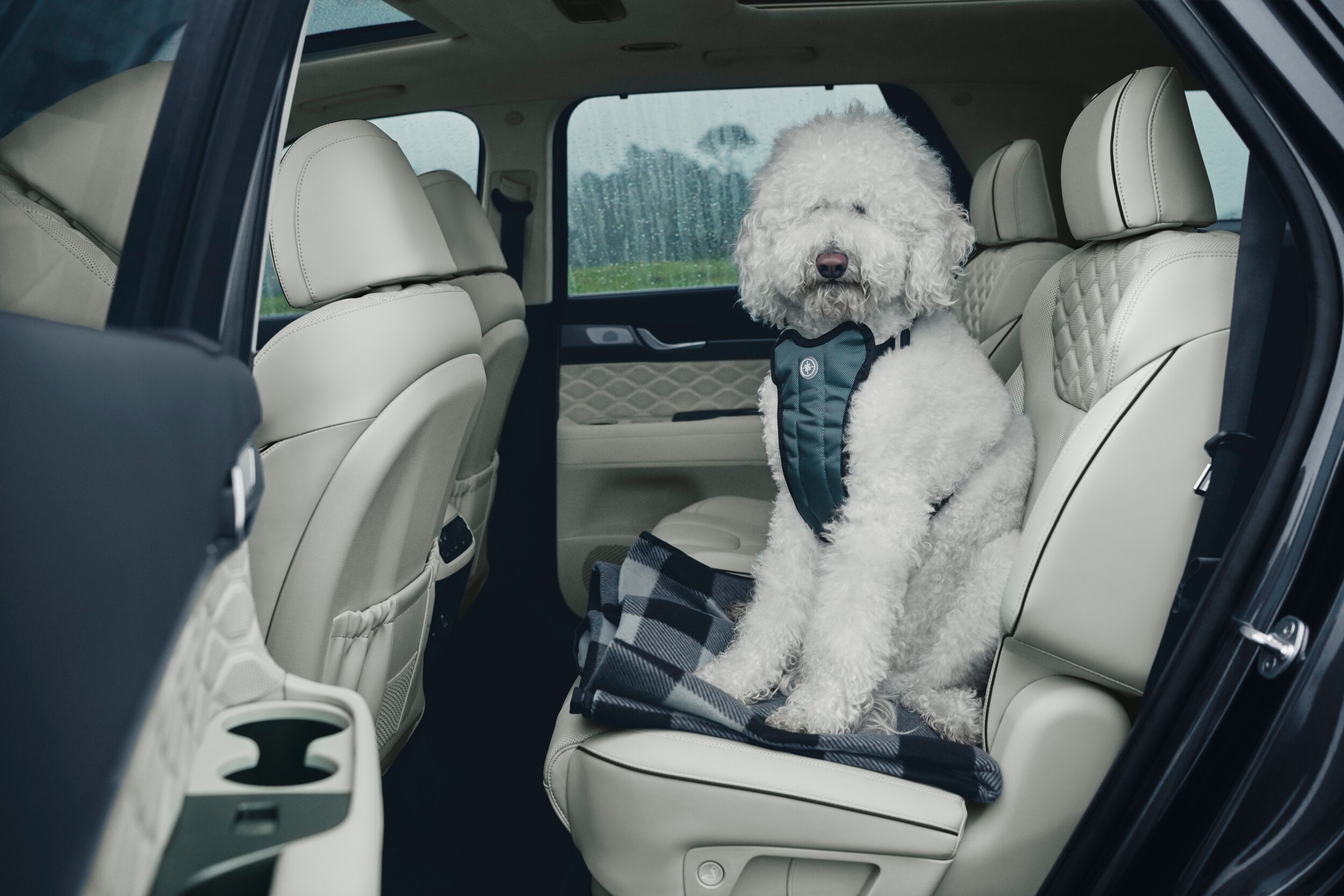 Summer is officially here, and it's the perfect time to take a road trip. Depending on how your pet feels about traveling, bringing your furry friend along can be the best part.
If you're considering taking a road trip in a brand new car, Hyundai has several great options, especially in its growing family of SUVs. You will want to make sure your pet is comfortable and secure, and that will not be hard to do in a brand new 2020 Hyundai Palisade.
Here are some reasons to consider the all-new upscale and intelligent Palisade for your summer road trip.
Styling – The 2020 Hyundai Palisade is a gorgeous vehicle, inside and out. While this won't mean as much to your furry friend who is just happy to be there, it's always nice to have a stylish vehicle. Whether you're taking it on road trips or taking it in on your way to the driveway, you won't be disappointed with how it looks- or how you and your furry friend look in it.
Interior Space – The Hyundai Palisade seats 8-9 people, depending on the seat arrangements, and the back 2 rows fold completely flat. There is plenty of space for your pet, pet food and pet related gear. You can even fit a few of your human friends, if you choose to bring them along for the ride.
Safety – This vehicle has a relatively new technology called Rear Occupant Alert. This feature reminds you to check your seats. The primary purpose is to make sure your children are not in the vehicle, but this can also be beneficial for fur babies. Living in Florida, we know all about how hot it can get the minute the air conditioning is turned off in the car. Here, as well as in many other areas around the country, it can get up to 140 degrees in your car.
Comfort – The Palisade has available leather seats that are heated and ventilated in the first 2 rows, rear seat Quiet Mode so you can listen to your music while it's turned down in the back, and more to make the ride comfortable for you and your pets. It also has plenty of leg room.
The 2020 Hyundai Palisade has already received critical acclaim, from being called "champagne taste on a prosecco budget" by the editors at Motor Trend to simply being called unexpectedly luxurious for its class. We think that you will love it, and your furry friends will, too. Come by Holler Hyundai in Winter Park, just outside of Orlando, today for a test drive.