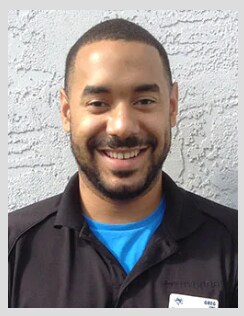 Greg Jones, service advisor at Holler Hyundai, credits his mother for giving him a strong work ethic and his daughter for motivating him to keep up the hard work.
Hailing from Newark, New Jersey, Greg first moved to Florida for school and stayed because of the better weather. Prior to working at Holler Hyundai, he spent almost a decade working in hospitality, bartending and serving. During that time, he went from being a little shy to being the notoriously boisterous jokester he is today. Greg has been a service advisor at Holler Hyundai for almost 5 years.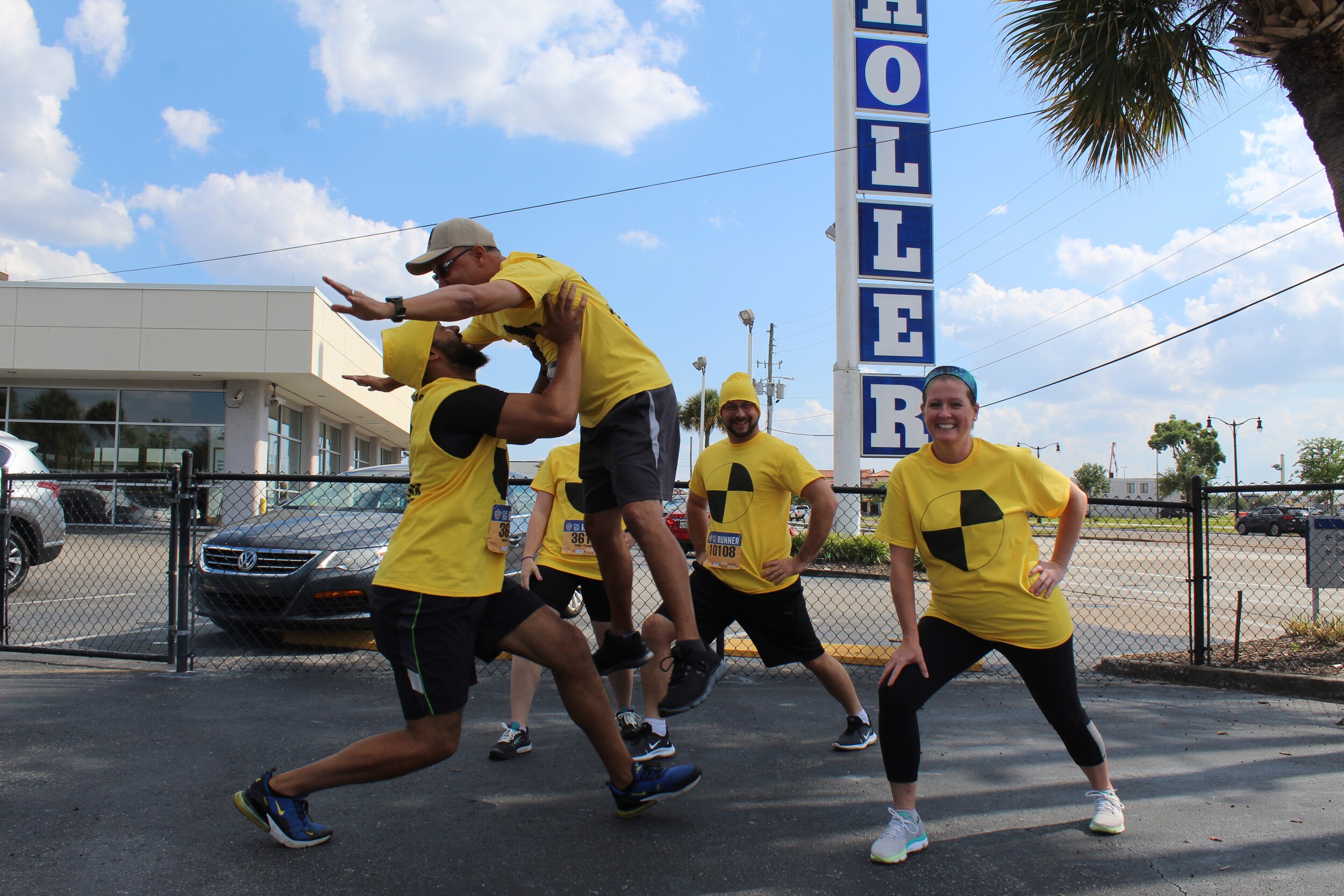 Greg can be seen here lifting his fellow service advisor Sanford.
The best part of Greg's job is the relationships he forms with his customers and co-workers. Whether participating in events like a corporate 5k or helping customers at his desk, he is always there for people who need him. While Greg has a joke for every situation, his advice for anyone looking to work in the automotive industry is that honesty is key.
"Always be transparent and upfront, with your co-workers and your customers," Greg said.
Out of everything Greg has accomplished in life, he is proudest of being a father. He mentioned how proud he was recently when he saw his daughter put her hair in a ponytail for the first time. In the near future, Greg is planning on growing his family even more by adding 2 pet puppies. He jokes that he already feels like he has pets, at least for a season.
"Lovebugs feel like pets," Greg said. "They're intrusive, and they don't listen."
While working as a service advisor keeps him pretty busy, Greg has several hobbies, mostly revolving around sports. He enjoys gaming and watching cartoons, and he has even started doing some whittling. To get from place to place, Greg drives his black Hyundai Elantra GT named Eleanor that he affectionately calls "Ellie the Elantra."