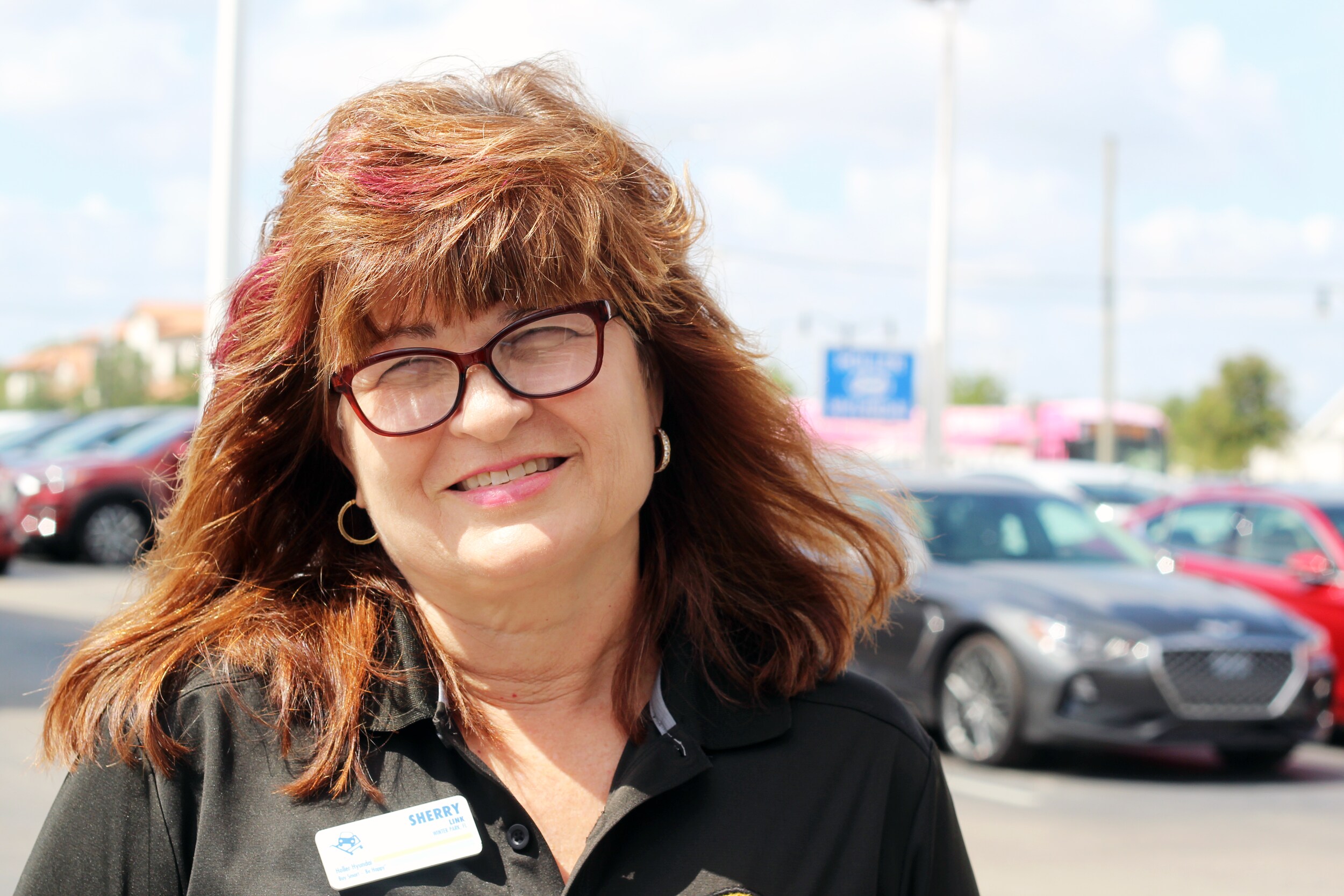 Sherry Link, a Winter Park native who has worked with Holler-Classic for 21 years, says she is happy to be living life to the fullest.
Sherry started her automotive career at Holler Chevrolet, where she worked in sales for one year before working the next few years in administrative roles at other locations. She recently moved to a specialized service admin role, one she has held at Holler Hyundai for 3 years.
Helping customers and making them smile when they come in for service is Sherry's favorite part of her job. She feels at home with her work family, who she says are some of the kindest people she knows. Her advice to anyone looking to start a career in the automotive industry is to learn every skill that is offered.
After work, Sherry goes home to her husband John and her cats Whitey, Shrimp, Brave, Fluffy, and Momma, along with two stray cats. She tends to a flower garden, sings in a studio, and swims laps during her time off. While she enjoys home and work life, she has learned not to take any of it for granted.
"I thank God every day for being alive, and I enjoy making people happy," Sherry says.