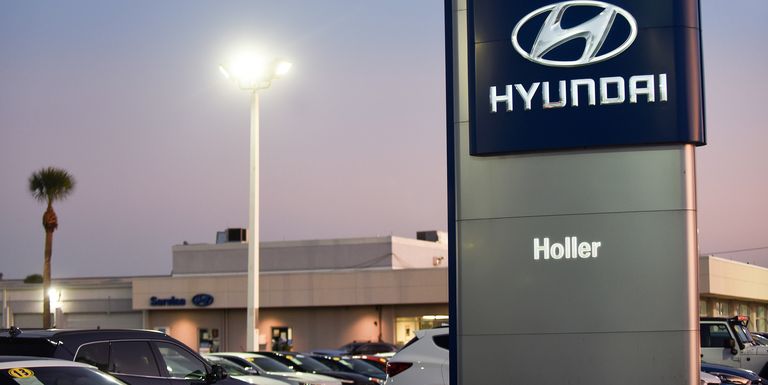 ​
Here at Holler Hyundai, we care about our drivers and want to ensure you have everything you need to drive safely and confidently. Yearly maintenance is important in ensuring your vehicle lives a long life, and we make it easy to keep up. Hyundai now offers complimentary scheduled maintenance for three years or 36,000 miles, whichever one comes first. This covers a list of maintenances that are vital in the longevity of your car or SUVs life. To learn more continue reading.
Why Choose Holler Hyundai
Hyundai is known for generosity, and this new maintenance policy speaks to it. With the expanded coverage on your new Hyundai, you can have peace of mind that when you need an oil change, or a light comes on, you'll be covered.
Here it was it includes:
Powertrain warranty of 10 years or 100,000 miles
Limited warranty covering five years or 60,000 miles
Free maintenance for yearly maintenance like multi-point inspections and oil/fluid changes
You'll get the same coverage from luxury brands such as Volvo, BMW, and Genesis, putting Hyundai on the map as a new car brand that is setting the standard for maintenance checks and car coverage.
This is one of the longest lengths for maintenance by a non-luxury manufacturer, so you'll be able to buy an affordable car but get the coverage of a luxury-car brand! It's the best of both worlds, and we are excited to offer it to you!
We encourage you to visit Holler Hyundai to explore our new models like the all-new Palisade or new Elantra! We have something that is fit for your budget and lifestyle. If you have any questions regarding our new complimentary maintenance or a specific new model, we welcome a visit or a phone call, and we will happily assist you.